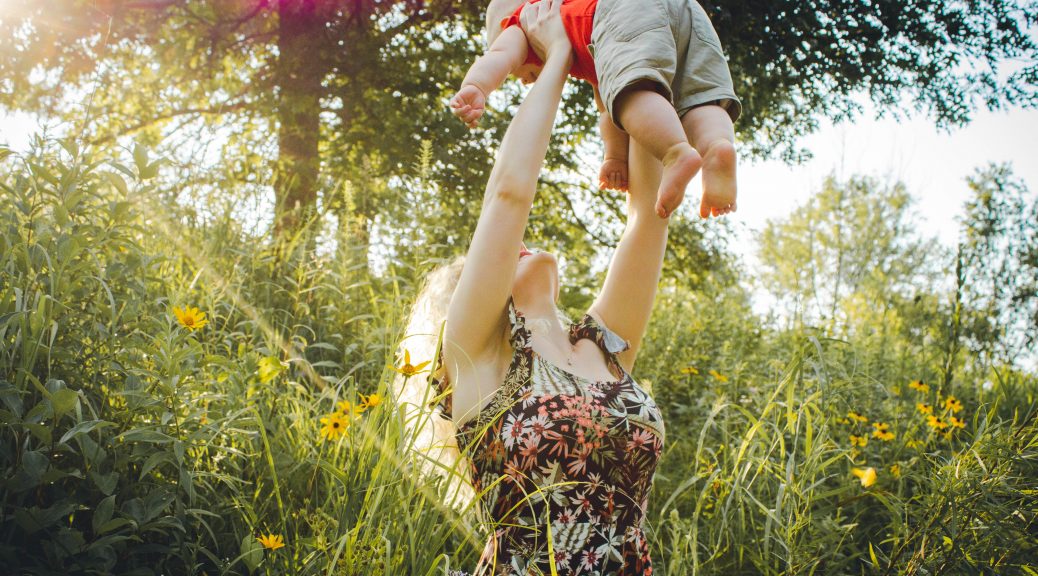 Products for young children – how to choose good cosmetics?
Products for young children – how to choose good cosmetics?
Products for young children – how to choose good cosmetics? The skin of a small child is extremely sensitive and therefore needs special care. Every parent should pay close attention to what they buy for their child. Unfortunately, products dedicated to the youngest do not always meet all the standards and sometimes contain ingredients that may irritate the child's skin or even cause a rash and allergy. Before choosing a new preparation, which we have not used to care for a child's skin so far, we should pay attention to a few details. Below are some tips on what to look for and what to avoid.
Composition of children's products
Paying attention to the composition of cosmetics should become our constant habit. Not only when choosing cosmetics for a child, but generally when choosing any cosmetic, cleaning agent or food. Knowing a few basic, important ingredients with a positive effect will allow us to choose valuable products and at the same time help us avoid harmful products. Also, thanks to this, we will not be fooled by popular, expensive cosmetics brands that do not have many decent ingredients in their products.
When choosing products for young children, we should look for as many active ingredients as possible, such as various types of oils, fatty acids, coconut oil, shea butter. At the same time, we should consciously choose specific products for specific problems. For example, if we want to buy a soothing product, we should choose a cosmetic with a high content of allantoin or D-panthenol. The above ingredients are important in the treatment of atopic dermatitis or other more serious irritations. To enhance the effect, we can additionally use canola oil, which has a high concentration of polyunsaturated fatty acids, moisturizes and oils well, penetrates the skin without weighing it down. Some professional preparations for children have additional fatty acids (mainly omega 3-6-9).
It is worth noting here that the mere presence of a beneficial substance in the composition does not mean that the product is valuable. Unfortunately, many manufacturers who pride themselves on having many active ingredients in their products ignore that these ingredients are only trace amounts. Therefore, we should always check how many percent of a given substance is in a cosmetic. If such information is missing, we should pay attention to where in the composition the ingredient of interest is located (ingredients are arranged in order of percentage, from the largest to the smallest).
Preservatives in children's products
Among the ingredients that we should be careful about and choose products free from them, dominate preservatives, such as parabens, artificial fragrances, dyes, and SLES and SLS (which create foam). Preservatives are used to improve the appearance and aroma of a given cosmetic, so that it seems to us a better quality product than it really is. We can safely assume that the more preservatives there are in a given product, the worse its quality. No truly natural cosmetics and products for delicate skin contain such substances in their composition.
Preservatives are unpleasant and can be dangerous to the skin of an adult, let alone the delicate skin of a child that does not yet have a sufficiently strong protective barrier. It is also worth paying attention to the determination of pH. Baby products should have a neutral pH (as close to 7 as possible).
Products for children – approvals
Products for children and people with serious skin problems should have appropriate markings and approvals. They are a guarantee that the products have been tested to protect sensitive skin. The first certificate that we should pay attention to is the marking of the National Institute of Hygiene, although it is not a mandatory certificate in the case of cosmetics (it is always on jars with food for small children), but if a given cosmetic has such a certificate, we can rest assured. The product is certainly safe and wholesome.
Other certificates that should interest us are the stamps of the Institute of Mother and Child and the Children's Health Center. Before issuing their opinion, both institutions thoroughly check the documentation provided by the manufacturer of a given cosmetic, and then also test the product in their facilities.
Baby products – a lot or a little?
If the child does not suffer from any skin problems, we should not flood the offspring with a lot of cosmetics. It is worth choosing a few that work best. For example, using a bath gel with an emollient will make it possible for us to give up oil after a bath. These types of gels already contain a mixture that will ensure adequate hydration of the baby's skin. This will facilitate our daily routine and save money. In case of problems with various products, we can always ask a doctor for advice.