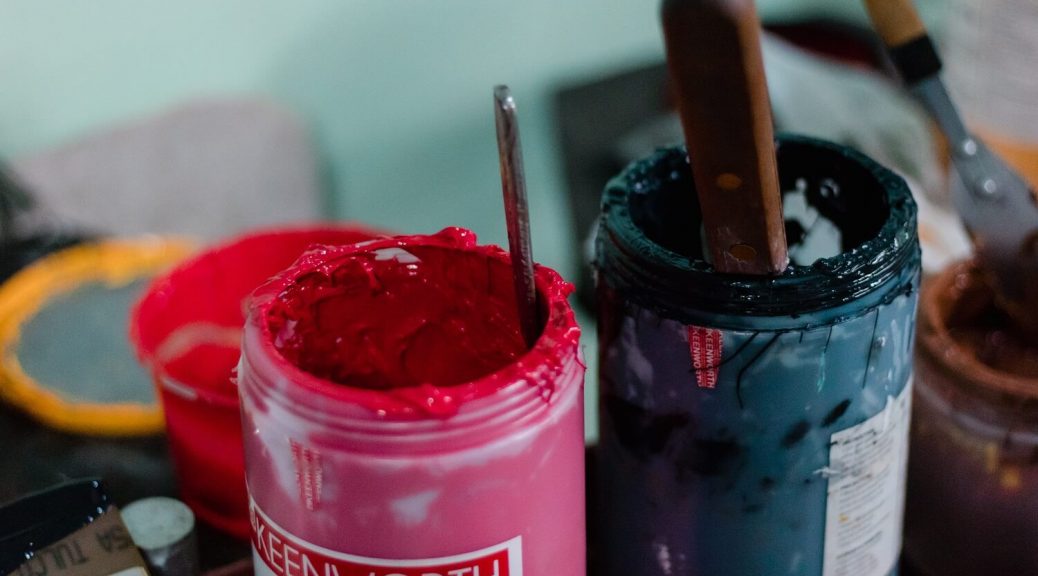 Offset printing – everything you need to know
Offset printing – everything you need to know
Offset printing – everything you need to know. Offset is the most widely used industrial printing technique. Its roots go back to the 18th century, and over the centuries it was improved and modernized. The principle of operation of offset printing is based on the phenomenon of attracting and repelling ink. Almost every printing house uses specialized and technologically advanced offset machines, which allow for printing various elements in a relatively short time. But what exactly is offset printing? What are its main advantages and where is it most often used?
A Brief History of Offset Printing
Offset printing is derived from another printing technique, which is lithography. Originally, a specific mixture of carbon black, soap and wax was used for printing. When Alois Senefelder was about to write down a list of laundry linen on a stone in the 18th century, he unexpectedly noticed that the mixture repelled paint and attracted water. Inspired by this unusual discovery, he decided to use them in a new printing technique using hydrophobic and oleophobic substances. Of course, other tools are used today, but the effectiveness of this method has remained unchanged. It is also worth noting that although offset printing and lithography have a lot in common, they are not the same. In offset printing, an intermediate element is used – a cylinder coated with rubber. For this reason, another common name for this technique is indirect printing.
How is the offset printing process?
To put it simply, offset printing consists in transferring the image from an aluminum printing plate to the printing substrate by means of a special rubber cylinder. Each color from the CMYK palette (cyan, magenta, yellow, black) has its own cylinder. Some offset presses also have a fifth cylinder, thanks to which it is possible to obtain colors outside the CMYK space and to refine the prints. The entire end result depends on how the paint is distributed on the matrix.
Where an image is to be created, the matrix is ​​coated with a substance that attracts greasy paints and repels water. However, where empty space is to be left, hydrophilic and oleophobic substances are used. Currently, printing matrices are made using the CTP (Computer to plate) method. The mold is exposed automatically, which allows you to get exactly the print that the client wanted. Some machines prepare the die directly on the cylinder. However, since offset printing requires prior preparation of all materials, it involves additional costs that do not occur with digital printing.
The greatest advantages of offset printing
There is a reason why offset printing is the most widely used method of industrial printing. It is used by most printing houses – both small and very large. One of the main advantages of the offset is the excellent quality of the obtained prints. All of them are distinguished by the clarity and clarity of colors as well as precise reproduction of even small details and small details. The image is extremely aesthetic and pleasing to the eye. Moreover, this technique is universal and can be used on various types of ground. The durability of the print itself is also remarkable, so the paper can then be further refined, for example by adding gloss or other visual effects.
Offset printing allows you to achieve a multicolored image – both from the palette of primary and additional colors.When enumerating the advantages of this printing method, one cannot fail to mention how economical and efficient this solution is for high-volume printing. While offset printing turns out to be unprofitable at low volumes, when making a large number of prints in a short time it is unbeatable the best! At the same time, it must be remembered that when printing with the offset method, it is not possible to personalize individual sheets.
Where is offset printing used?
As already mentioned, offset printing works well when printing various materials. However, it is most often used for business and promotional prints. The greater the number of prints, the more efficient the offset technology is. So what materials are usually printed on offset presses? These can include, for example:
newspapers,
warehouses,
books,
posters,
leaflets,
brochures,
business cards,
labels,
catalogs,
notebook refills,
packaging and boxes.
Depending on the type of printout, the printer uses a web or sheet-fed machine. In the case of offset printing, the appropriate preparation of materials is extremely important. Before exposing the matrix, it is required to correctly combine the colors in the designed graphics and to replace the texts and logos with vector elements, consisting of lines and color spots. The offset method is an ideal solution for those who need a large number of high-quality copies in a short time. Excellent quality coupled with low costs is the greatest attribute of offset printing.