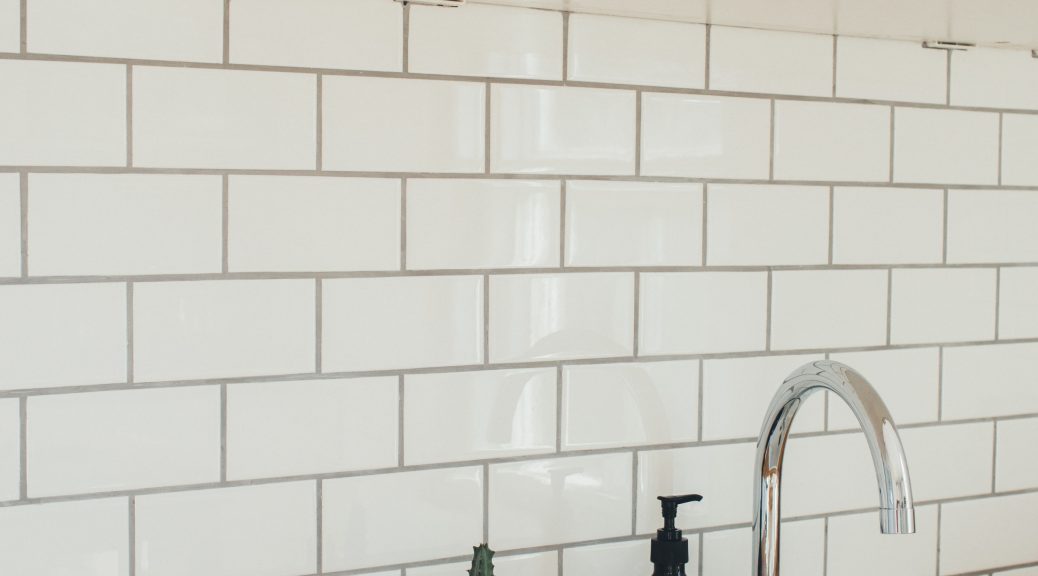 Features, types, use and advantages of ceramic tiles.
Features, types, use and advantages of ceramic tiles.
Features, types, use and advantages of ceramic tiles.Interior arrangement is activities that require the investor to make many key decisions. One of them is the visual decoration of the interior, as well as the collection of appropriate building materials and accessories. Among the currently common products are, among others ceramic tiles. What are they? What are they made of? What types of tiles can be distinguished? Where and how to use them? Advantages and disadvantages of using this type of solution in the interior.
What are ceramic tiles characterized by?
Ceramic tiles  all are decorative products made of a special type of materials. Currently, it is possible to adjust the color, shape, thickness and strength of the product to the needs of customers, as well as the price of their production. These elements are non-toxic, safe to use, as well as easy to clean, maintain and wash. These are non-flammable products, compatible with a variety of technological solutions, e.g. the possibility of installing underfloor heating, as well as having favorable aesthetic qualities.
In order for these products to be approved for use, they should meet several important parameters related to their intended use, purpose and use. Among the most important properties are:
– hardness,
– resistance to mechanical damage,
– chemical resistance,
– anti-slip,
– frost resistance,
– abrasion, etc.
What and how are tiles made of?
The process of producing ceramic tiles consists of precise and consecutive steps. Before the product reaches its final form, it must be processed using modern and innovative technologies. They are:
Mixing
Creating a special mixture of minerals used in the production of the tile. The most popular components of the mixture are clay, sand, feldspar and water. This process creates a liquid mass, which is then transferred to huge tanks loosening the prepared material.
Homogenization
The process of homogenization, i.e. firming, is the next stage in the production of ceramic tiles. Stirring with special mechanical shovels allows to keep the liquid form of the mass. In this process, it is also possible to dye the mixture with colored substances and dyes.
Drying and maturing
The next stage is drying the liquid mass. Due to the use of high temperature, it is possible to evaporate excess water from the mixture. The result of drying is a solid material in the form of granules. The material produced in this way is subjected to aging.
Ironing
The dried granulate is transferred to special machines – presses, which give the product a flat shape. During this phase, it is possible to additionally dye and add color to the resulting article.
Shaping
It is at this stage that the ceramic tiles acquire their final shape. The size and outline of the product depends on the mounted stamps and their precise settings.
The next stages of production are: glazing, firing and quality control.
Types of ceramic tiles.
Various types of tiles are among the popular accessories for decoration. Their division takes into account the material of manufacture, purpose or the location of their location.
Among the best known and valued solutions are:
glaze – quite thin ceramic tiles , with low abrasion tolerance. Usually used on walls or in places not exposed to dirt. Internal use product, not very resistant to adverse weather conditions.
terracotta – floor tiles, created in the process of firing clay. Tile for both interior use and interior decoration. Durable material and easy to work with. It has low resistance to mechanical damage.
porcelain stoneware – a very durable material resistant to impact, damage, abrasion and external factors. It looks like natural stone, providing an aesthetic, modern look.
Ceramic tiles can be used both as interior decoration and a practical solution for arranging terraces, facades or other external elements. Most often they are the decor of bathrooms, kitchens, part of the floor or fireplace enclosures. The multitude of patterns, colors and sizes of articles allow you to create unique and universal architectural designs.
The advantages of ceramic tiles.
The use of tiles in the arrangement of rooms has many advantages. Among them, a positive impact on the environment should be highlighted, as well as many benefits for humans.
The most prominent positive features are:
– durability of the material – no need for frequent renovations and repairs,
– savings – the material can be combined with various technologies. Ceramic tiles can be used in an underfloor heating installation, as a heat carrier, as well as an insulator of the generated energy.
– production of tiles from natural raw materials – a health factor for humans, as well as harmless to the environment,
– low price of products,
– the multitude, availability and a huge selection posed to create a dream project. The tiles can be an imitation of other common materials.
– many other.